128 Corporate Alliance News Update
November 16, 2017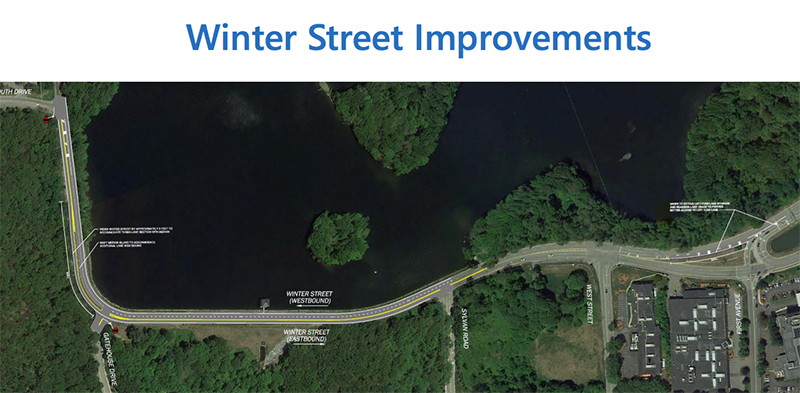 The Alliance has been working with the City of Waltham and local developers on behalf of the business community to improve traffic congestion along Winter Street, a major travel artery experiencing delays during morning and evening hours. The City of Waltham in conjunction with the City of Cambridge has been working to approve plans for an additional westbound lane along the reservoir.
Project approvals have been moving along and the hope would be to begin this project in the Summer of 2018.
Read more:
128 Corporate Alliance supports additional westbound lane on Winter Street